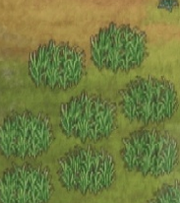 Pasture is the first thing you will work with in the game, and can be used to feed a wide range of animals. Cut pasture dries into hay, which can be feed to large animals. Hay can be cut into grass, and then small grass, which can be fed to smaller animals like rabbits, or traded for seeds to get more pasture or to feed seed eating animals such as marmots.
Ad blocker interference detected!
Wikia is a free-to-use site that makes money from advertising. We have a modified experience for viewers using ad blockers

Wikia is not accessible if you've made further modifications. Remove the custom ad blocker rule(s) and the page will load as expected.